Happy Easter/Passover
from all of us at
The Cristian Rivera Foundation
Peru Esta Pasando dificultades
#PrayForPerus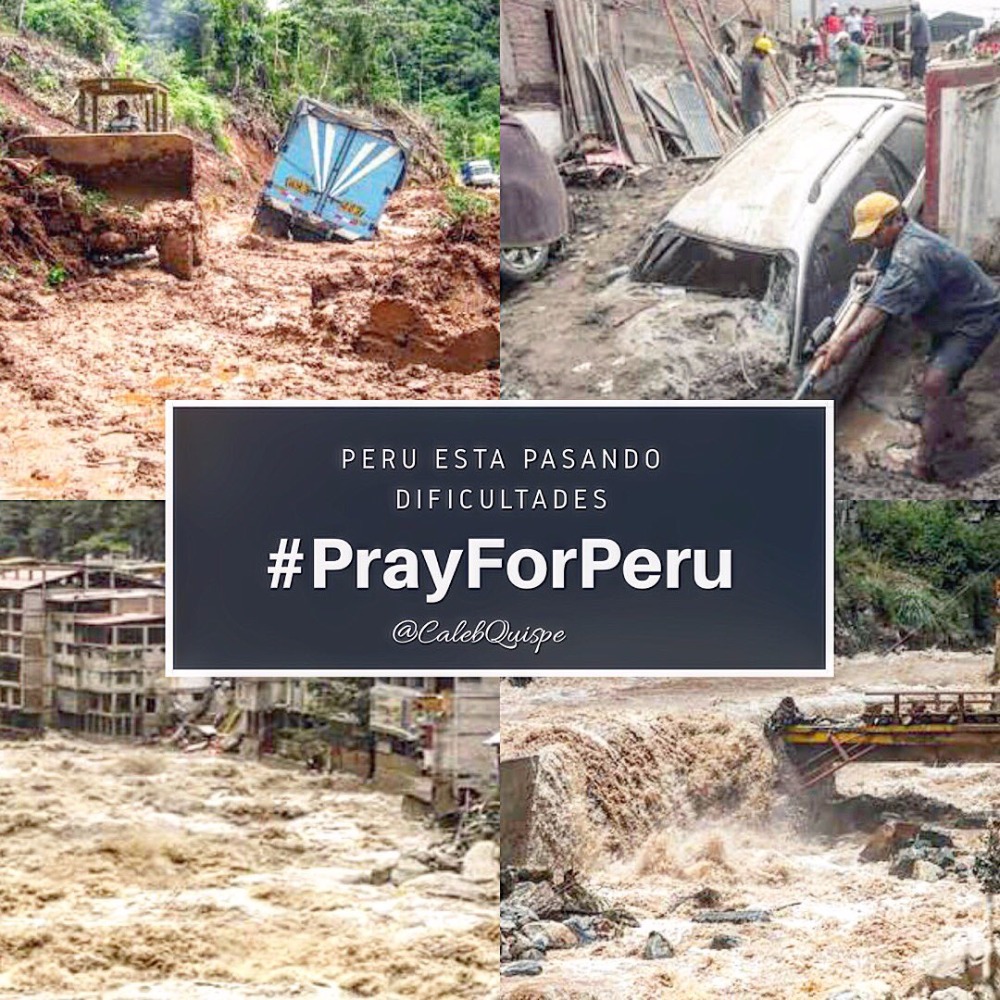 Torrential Rains and uncontrollable landslides are ocurring all over Peru at the moment, killing people, animals and destroying everything on the way leaving more than half million families homeless. This gigantic (country-wide) flood started a couple months ago and it hasn't stopped, it's overflowing rivers, destroying bridges, houses, roads and leaving this third world country in a living nightmare. Running Water Supply has already been cut in many areas of the country and water sales are being limited to 6 bottles pero family. This is my country, the country I was born and raised in and it pains my heart and soul to see my people suffer like this so I decided to take action and do something for my people. I ask with tears in my eyes to please help us, with anything that you can, please open your hearts, any donation is greatly appreciated and will go to help all these families in need. And let's give thanks for everything that we have right now, the warm blanket that we use to cover ourselves at night, the nice breakfast we had today, the running water we see when we open the faucet, the food that we eat everyday and being able to kiss our kids and loved ones good night when we are ready to go to sleep in our cozy beds.
Pray For Peru has reached 52% of its goal.
Thanks to Supporters like you!
Please spread the word and help us get to our final goal.
The 8th Annual Cristian Rivera Foundation Celebrity Fundrasing Gala
Sponsorship Opportunities and Program Advertisements
Program Advertisements
Purchase an ad in the program for the 8th Annual Cristian Rivera Foundation Celebrity Fundraising Gala to promote your company or product, or to show your support for the Cristian Rivera Foundation or a family affected by Pontine Glioma. Your four-color ad will appear in 1,000 printed programs on either a full or half page.
*You do not have to be an event sponsor to purchase an advertisement in the 8th Annual Cristian Rivera Foundation Celebrity Fundraising Gala Program.

* All sponsorship opportunities are tax deductible
Deadline for Sponsorship and Ad Sales must be in before
Tuesday, November 22nd, 2016.
Click Here to purchase or for more information about
Gala Sponosorship Opportunities And Program Advertisements